The game starts with a tutorial level where the player is taught how to go on playing the game.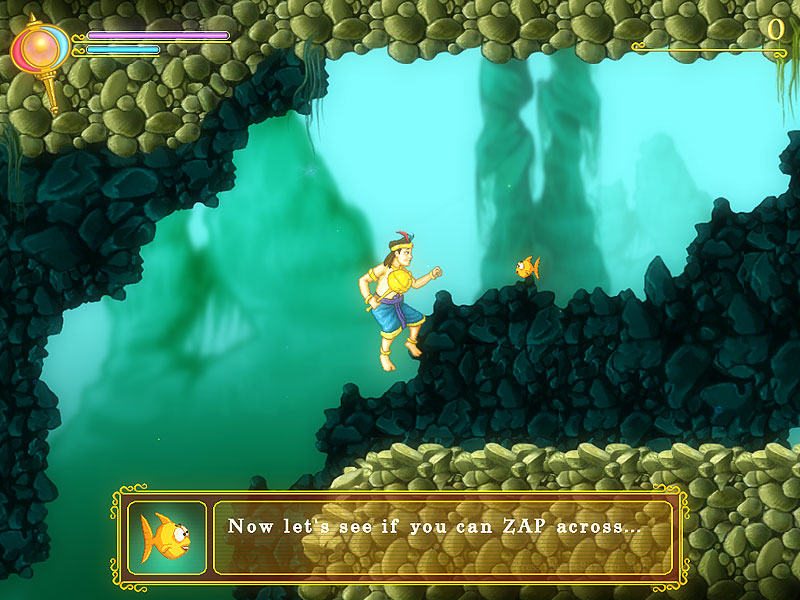 Ghatothkach has some wonderful magical powers to choose from and fight the enemy.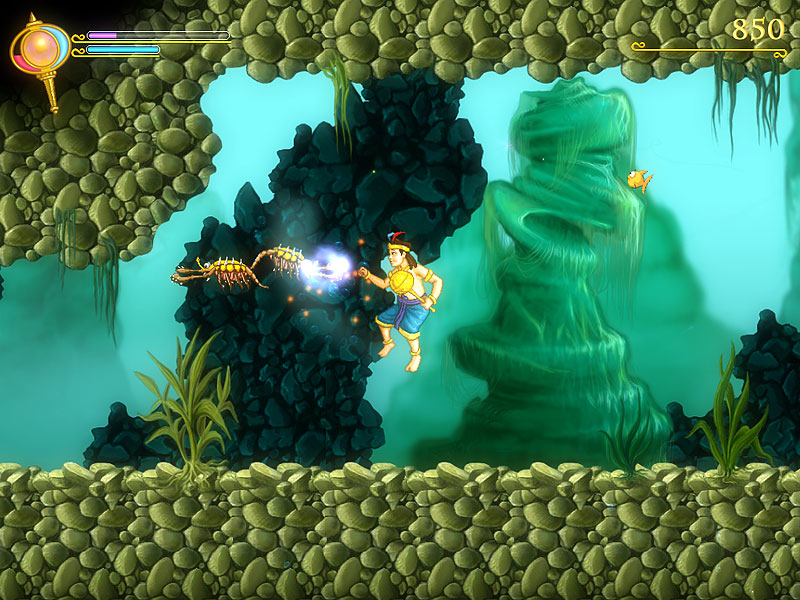 The game has some really tricky situations tickling your gray matter.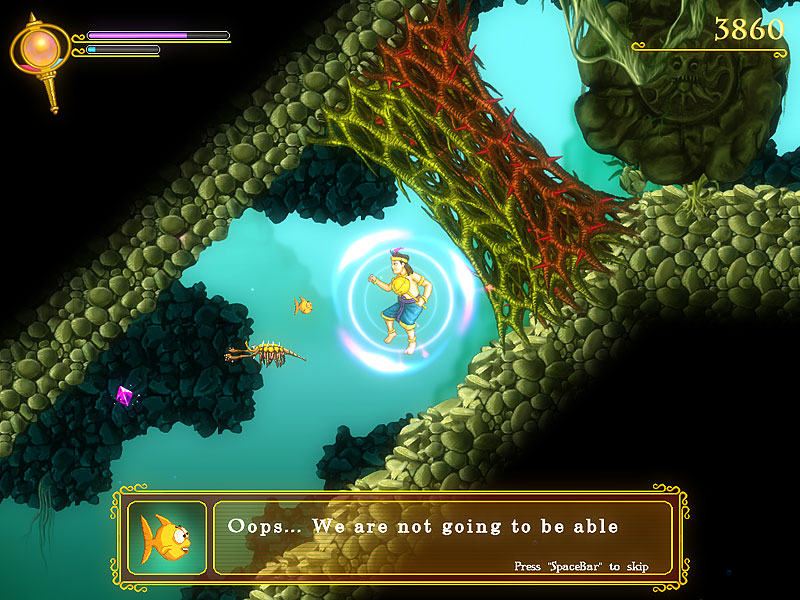 The player can push or pull objects to solve puzzles, or put some common sense in to do something more useful with them. :)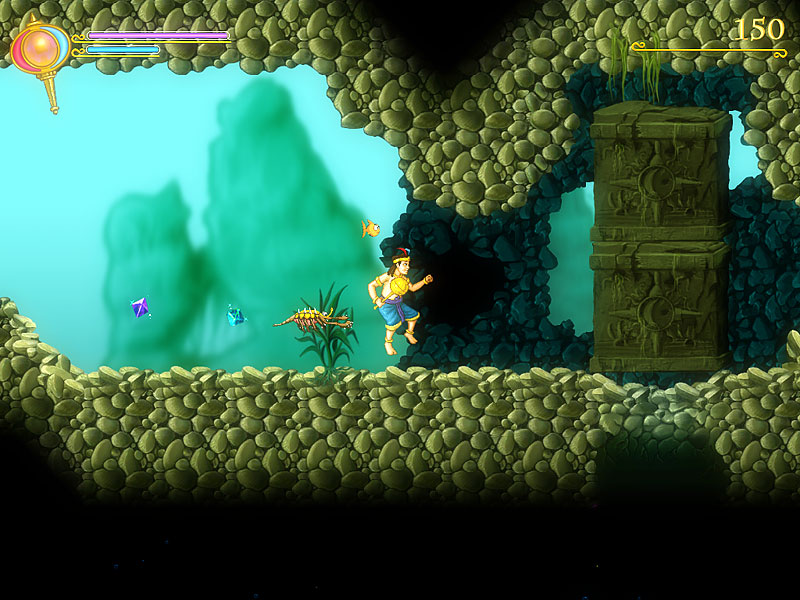 The player can use a 'magic shield' to be temporarily immune to enemy hits.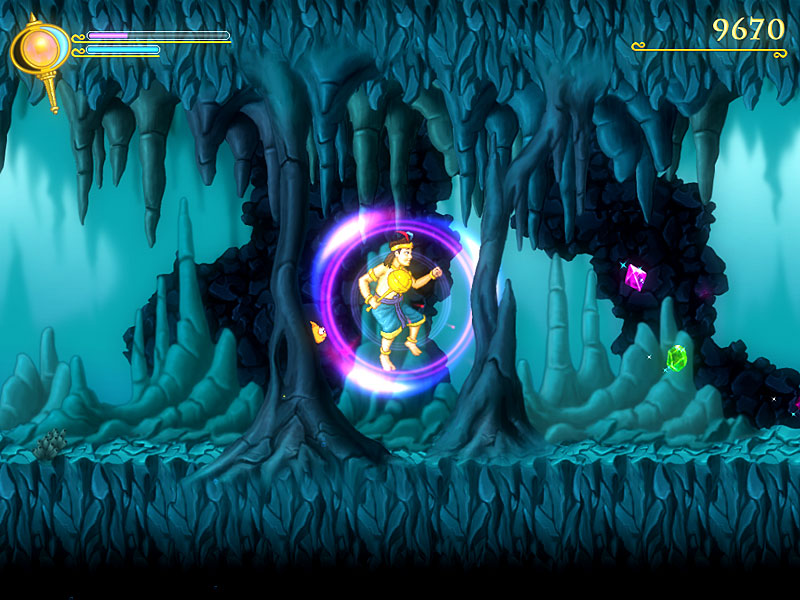 No retreat, no surrender. Just kill those crabs. BAM! BAM! BAM! :P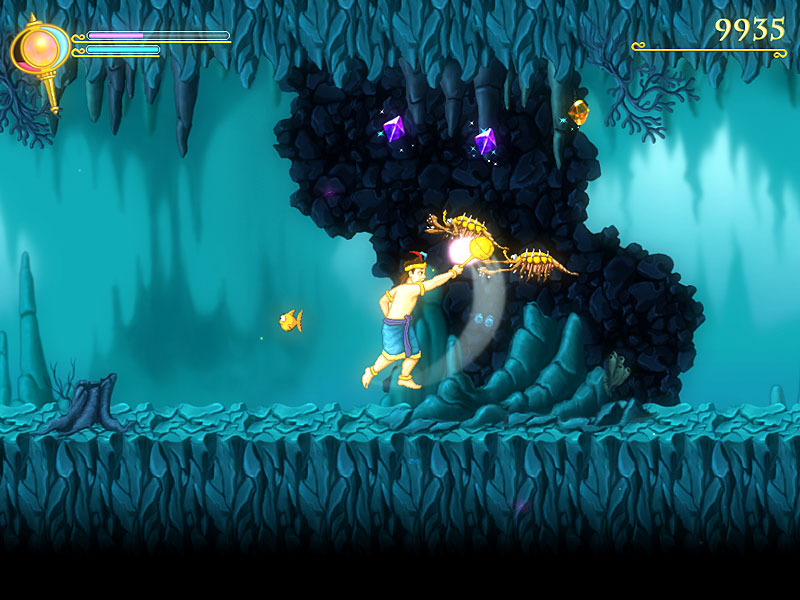 Stalagmites look pretty. It could be dangerous as well.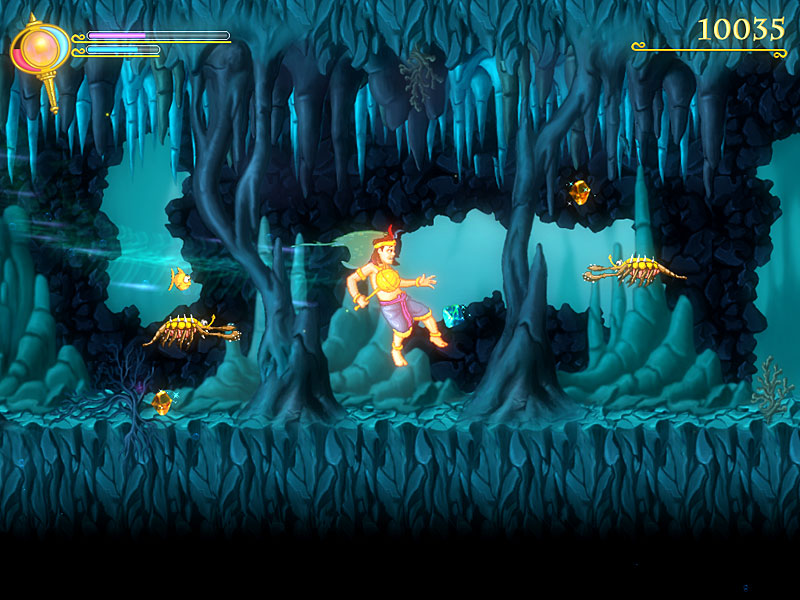 Oh look, I made an arrangement here so I can boil you well enough. :D